< Back
Tel Aviv — The City That Never Stops (on Red)
Six weeks ago, we gave the beta version of the Nexar app — our smart dashcam — to just 20 drivers in Tel Aviv.
After watching and analyzing 60,000 kilometers of driving, 3,000 total hours, and 11 hours of "incident" footage, we were blown away by the results.
With those 20 drivers and only a month's worth of time, our alpha testers reported hundreds of "incidents" — dangerous traffic violations. Concretely, we recorded more than 43 drivers of all types — public buses, taxis, scooters, and private cars — blatantly running red lights, 114 cars dangerously cutting into lanes, dozens of cars driving recklessly, and even 6 accidents.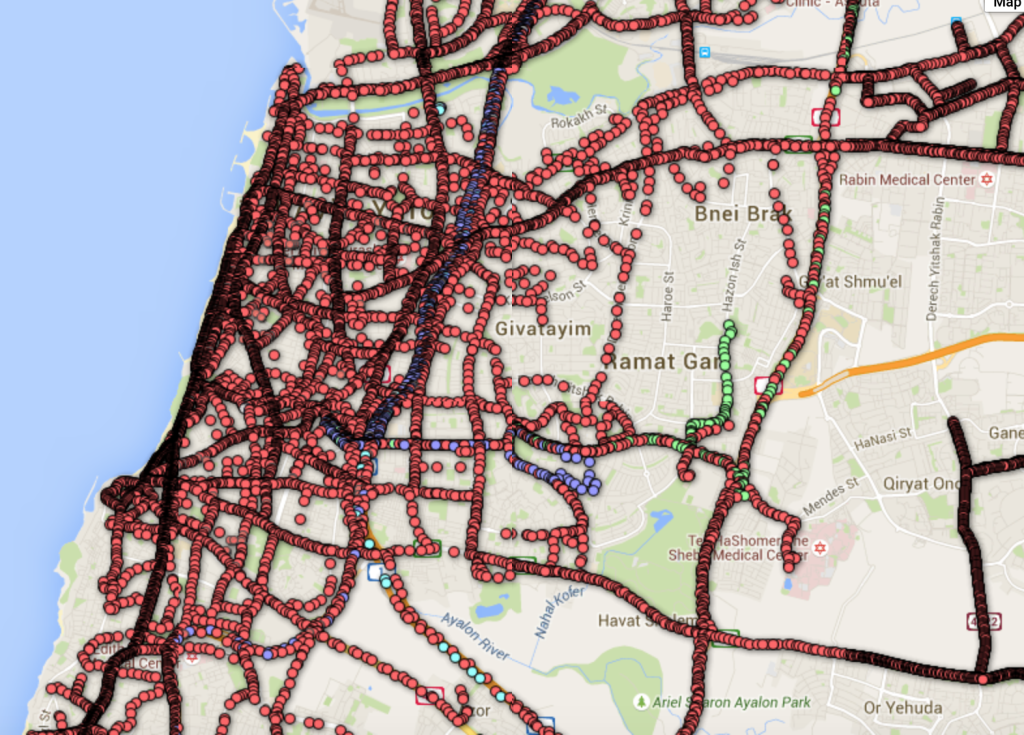 Clearly, our roads are a mess — an undocumented mess.
Until now.
Of course, we all know Israel's driving culture is a mess. But how bad is this mess? Can we measure it and put a number on it? Except for limited accident data and traffic metrics collected by police and municipalities, we don't really know.
What are the signs of a dangerous driving situation? Which drivers are the most dangerous on a daily basis? Which intersections are most prone to red light running and why? We don't know these answers today. But we can change this by collecting data, crunching it, and turning it into actionable, immediate warnings we can give to drivers to prevent accidents.
In the US, 55% of accidents are not even reported. So you can imagine the amount of unreported cases of reckless driving, of "almost accidents".
How are we doing this? Nexar is a dashcam app you install on your smartphone (iPhone only at the moment) that will warn you of dangerous junctions, dangerous nearby cars, and dangerous situations where you should become more alert and careful. Nexar is also connected to the cloud, so you can later review the incidents you capture while driving — or share them with friends or police and your insurance agent in case of an accident… But Nexar is even more impactful on our community. In fact, when you're using Nexar, you're part of a network of drivers who help each other just by using the app.
We're just getting started. The data is not yet complete but no one has ever collected this kind of data, at this scale, before. We are just scratching the surface of what's possible. We think we'll be able to make it safer for you on the road, help you make the right decisions while driving, and most importantly, change driving culture for the better. And we want to do it first here, in Israel. Being part of this network of drivers that help capture more driving data is just the start of making our roads safer for all of us, our families and friends.
If this piques your interest, we want to invite you into our private beta at getnexar.com/join to join our network of drivers to help us learn about the road and avoid its dangers.