Nexar was founded on a mission to create a safe-driving network that lets you see everything coming on the road ahead. When you pair a Nexar-powered dash camera with our app, you join this network, which uses artificial intelligence to spot upcoming hazards and alert those in the surrounding area.
This year, we've rapidly grown and evolved. We've expanded our community of active users by 4x. Drivers using Nexar have recorded 500 million miles behind the wheel since 2015, with 12 million more added every week. We are well on our way to realizing our mission of connecting people to end road fatalities, make cities safer, and make driving truly pleasurable.
This growth also means our network is large enough that its benefits are becoming real. With the introduction of more and more intelligent features, and the launch of Nexar Live Map (the visual representation of our community), Nexar is taking the first steps towards building the world's safe-driving network.
Today we are launching our new look to match the scale of this audacious mission.
What we value
Developing our new brand has been about so much more than aesthetics. It has been about taking the abstract, even futuristic, concept of a safe-driving network and making it real. For us, this has meant bringing forward the core values that guide everything we do.
First, we protect what matters. That means protecting the safety and security of all drivers, passengers, and everyone on the road. It also means protecting your data privacy. At Nexar, you alone own your data. We will never share your personal information without your explicit permission.
Second, we share the lane. We know that our vision for this safe-driving network can only be achieved by sharing our roadway insights with others, even those that aren't behind the wheel. Passengers, cyclists, pedestrians — everyone can benefit when we share what we're seeing on the road.
Third, we drive it forward. We are always seeking new solutions to enormous problems — like ending all collisions on the road — and feel a deep responsibility to create positive change with our products. For us, dash cameras are just the beginning. We envision a future where you can join this safe-driving network from anywhere.
United by these values, Nexar is laser-focused on creating technologies that bring every person on the road together for a safer, smoother journey. Here are some of the ways we're doing that today:
Safe-driving alerts: We've rolled out lane-blocked alerts and traffic countdowns. Very soon, it will be possible to preview your drive before you head out the door, look ahead a mile up the road when you're stuck in traffic, get alerts to slow down before you know there's trouble ahead, and much more.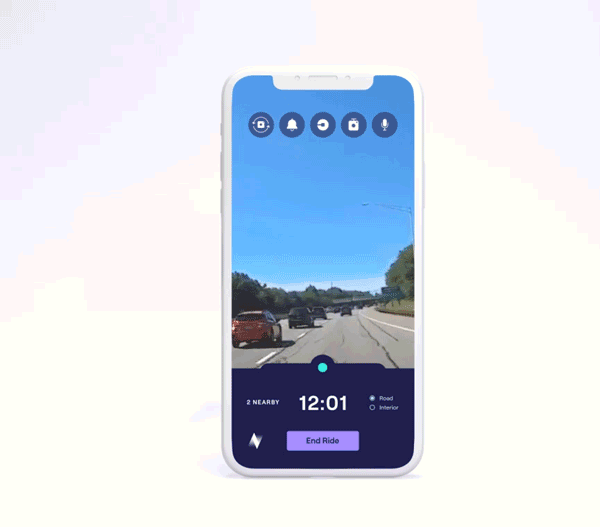 City insights: We're sharing aggregated, anonymous data from our network with cities and municipalities (including in Las Vegas) to make their roads safer and more efficient. Dangerous intersections, blind curves, missing signs — we 'see' it all, and give cities the power see it too, and assist their citizens in a more holistic way.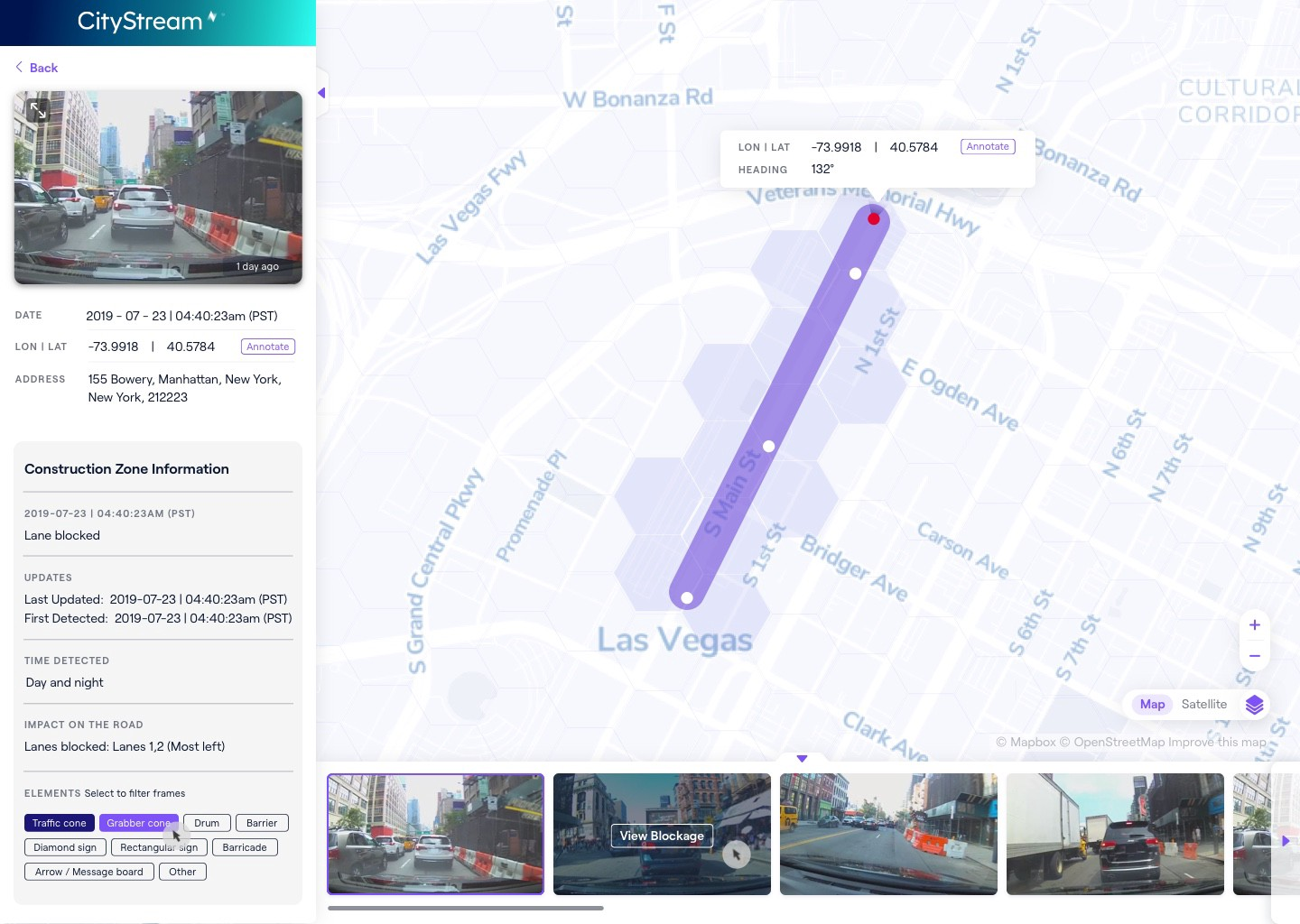 Live Map: With the launch of Nexar Live Map — an interactive digital map with real-time images from the road — we're making it possible for everyone, not just those in the Nexar network, to explore every corner of the world as it exists today.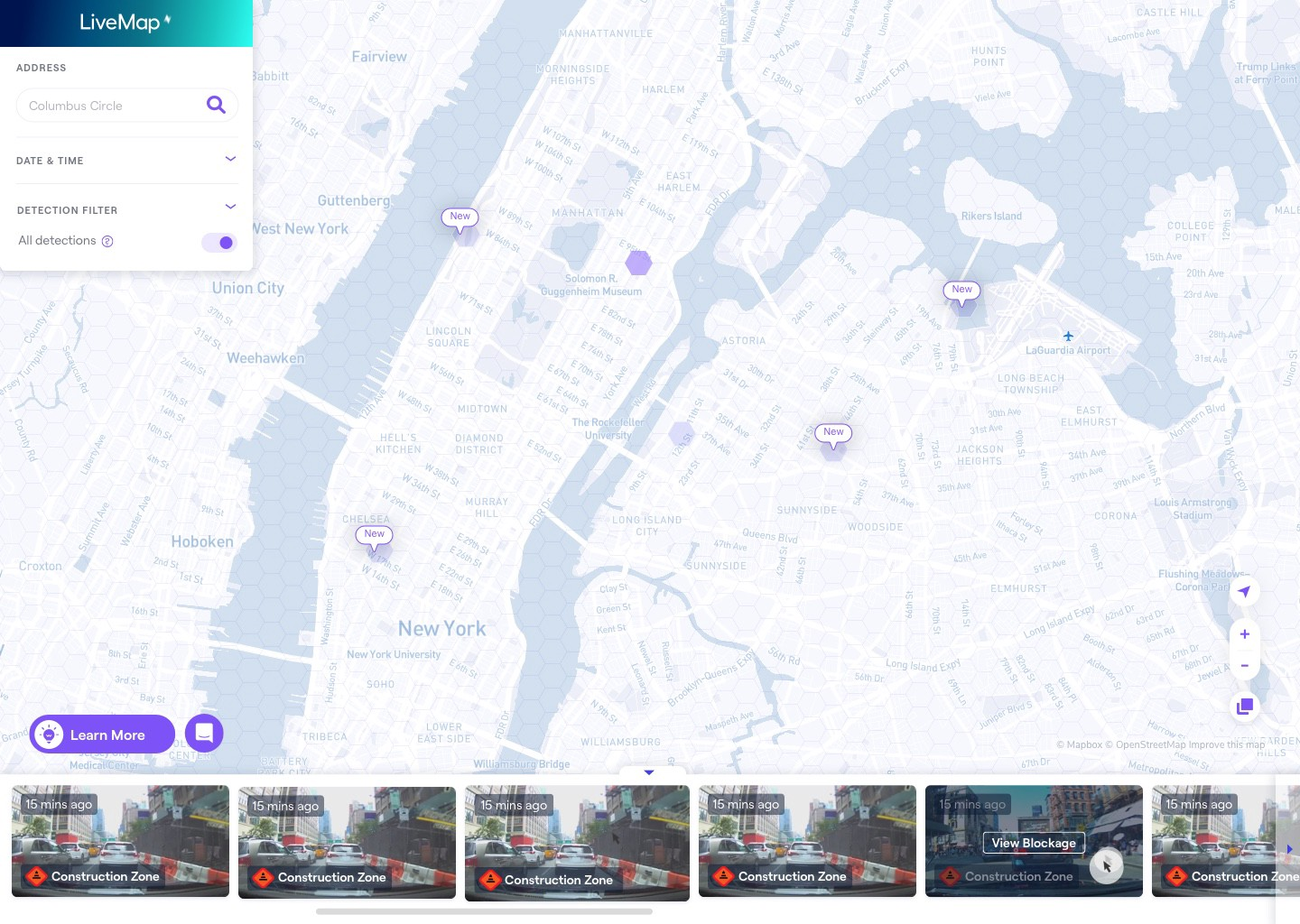 Collision reporting: We hope you never get into a collision. But if you do, Nexar now makes it possible to send the video clip and key info to your insurer within moments of an incident — saving you time and (hopefully) money in the claims process. We've partnered with several top 20 auto insurers this year, with more to come down the road.
A note on design
For some insight into the thinking behind our new look, here's more from our Head of Design Maja Kecman:
Nexar's new logo reflects and underpins our core values and hints at the idea of vision and the network. It is comprised of a symbol and wordmark. The symbol shape is derived from awareness of others, field of vision and N for Nexar. It is a visual shorthand for the whole brand and in time will become synonymous with safer roads, and the idea that when we connect with each other on the road through the Nexar network, we can navigate the road as one.
Our typography is a modern and complementary pairing of typefaces. It includes two basic typefaces, which communicate clearly across all touch points. Two are for everything from product to marketing, and a third custom Nexar typeface that we can use to provide impact and instant recognition when needed.
If you're interested to learn more about our new branding — and all of the thought that goes behind it — visit this page.
Thank you
If you're a part of the Nexar network already, thank you. You're about to see even more benefits to driving with us. We can't wait to show you what's next. If you aren't driving with Nexar yet, now's the time. Join here.