< Back
The impact of coronavirus on rideshare driving activity in NYC
For the governments, scientists, and medical workers leading us through this global health crisis, real-time data has never been more critical. Data like the exact number and location of tests, hospital beds, and ventilators can save time and lives.
For the public officials serving our communities, real-time data is similarly valuable. Data like how changing school closures are impacting children that depend on school meals, how many elderly adults are in need of food and medical supplies, or how the escalating crisis is changing demands on our transportation systems. The latter is where Nexar comes in.
At Nexar, we're building a connected vehicle network using smart dash cameras connected to smartphones. This makes it possible to create a near real-time, 'live' map of our roads (which we've done for NYC) — and share the critical insights with the public officials who need them most. We do this while observing robust data privacy standards, which we've documented here.
We've been hearing anecdotal evidence from the professional drivers in our network that COVID-19 is threatening their livelihoods. The data that we're seeing helps them illustrate this for the public officials that are making critical policy decisions about how, where, and when to deliver aid. Here is what Nexar has observed since New York Governor Cuomo declared a state of emergency on March 7:
In the following days we've seen rideshare driving activity in NYC drop every day. Here's what we saw this past Tuesday, March 24th…
Rideshare drivers in Nexar's NYC network drove an average of 2 hours and 40 minutes. This is a 52% drop from an average Tuesday.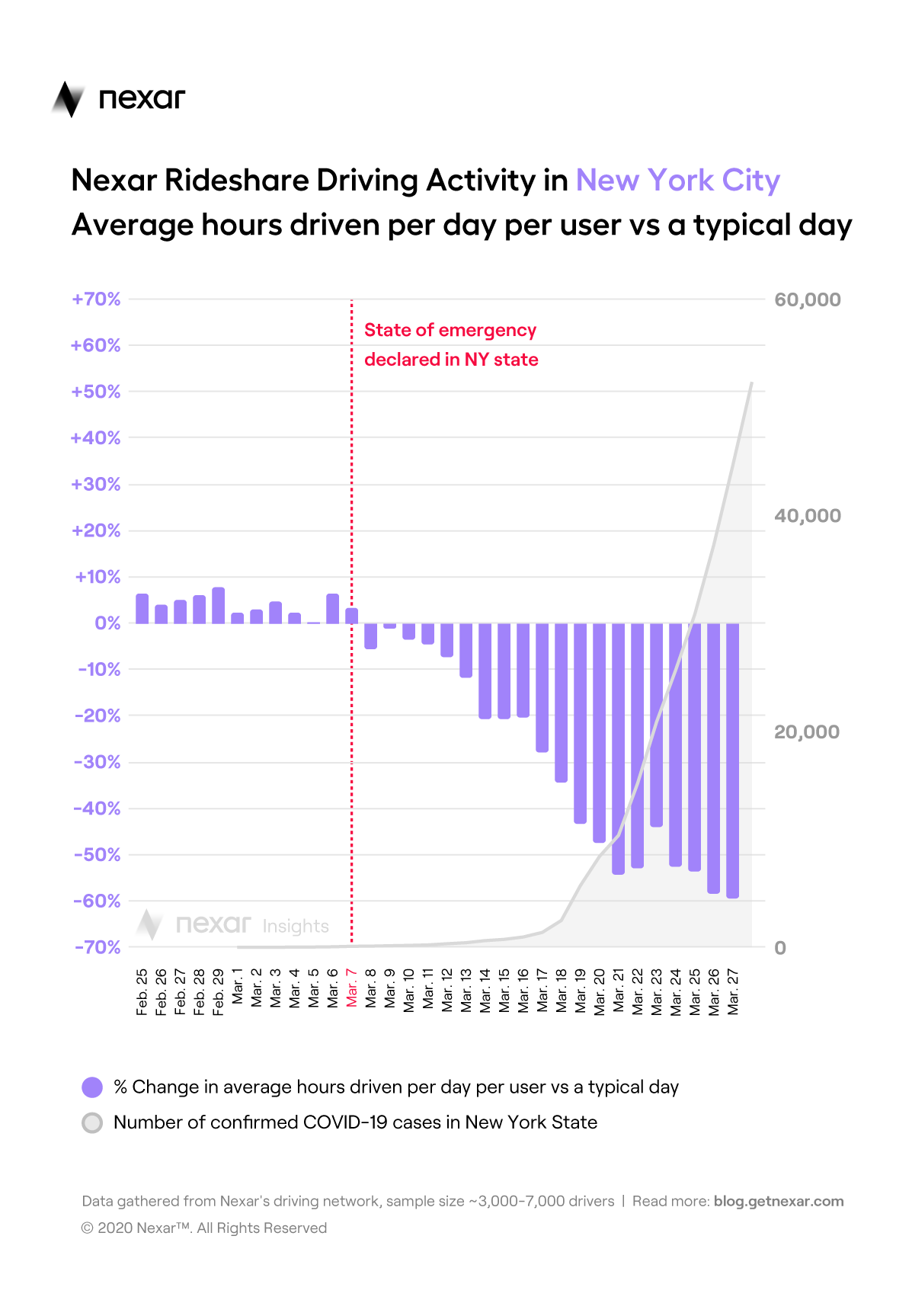 Rideshare drivers in Nexar's NYC network drove an average of 36 miles. This is a 47% drop from an average Tuesday.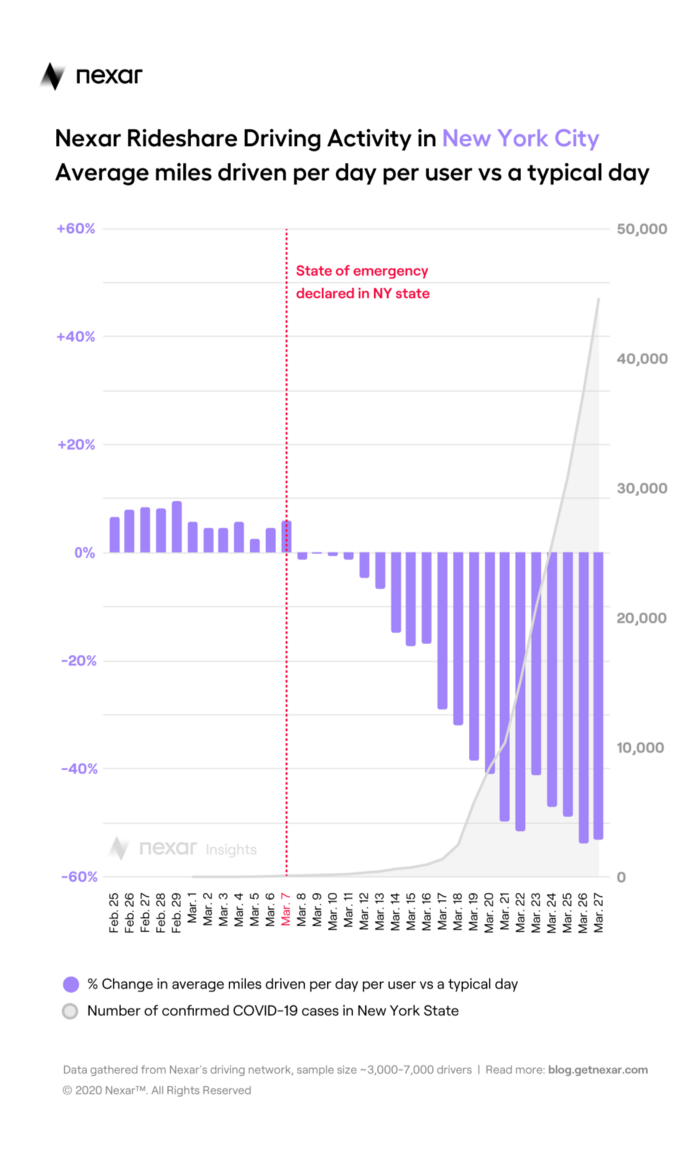 And when we browse through our Live Map, we see how empty the streets are vs. just a few weeks back: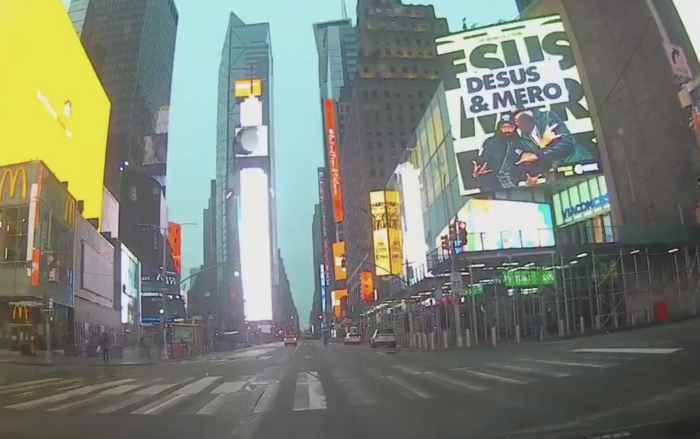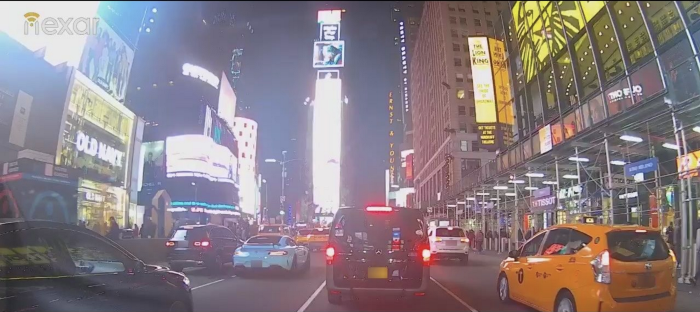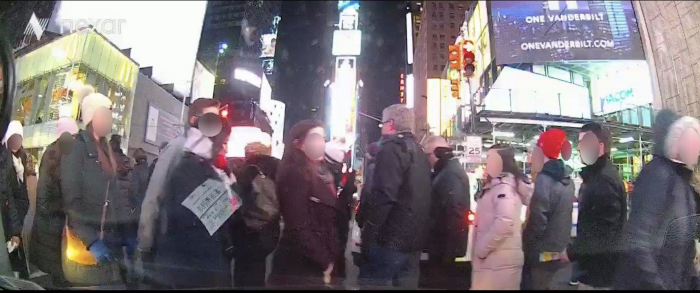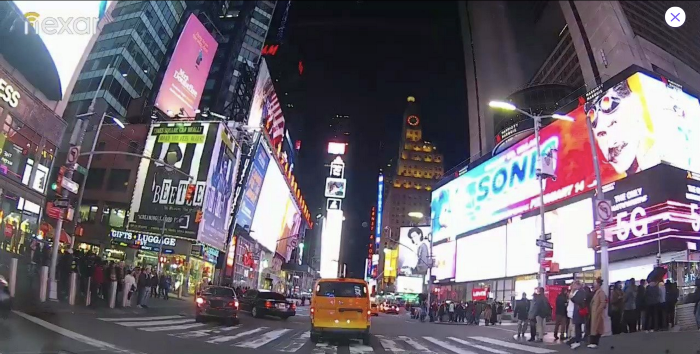 At all times, but especially in times like these, it's important for there to be a free flow of accurate, real-time information on what's happening in our world. This is Nexar's mission.
We will be posting more updates to our blog that illustrate how COVID-19 is changing our physical world.