< Back
A cure for the pains of driving professionally in New York City
Rideshare drivers don't have to feel vulnerable every time get behind the wheel.
Sandra Cohen is a rideshare driver in New York City. She often drives at night. Sometimes, she picks up passengers that are drunk, hostile, and aggressive, and she worries for her safety.
Mario Sanchez is a yellow cab driver. "One afternoon in Brooklyn," he told us, "I was double parked and a crazy maniac driver came over, started yelling at me, kicked my car."
Paul Eves is also a rideshare driver. In September, a garbage truck backed up into his vehicle. Then again, in November, he was hit by a passing fire truck. Both incidents incurred huge damages that could cripple any professional driver's livelihood.
These are the stories of professional and rideshare drivers all across New York City who risk their health and financial stability every time they step into their car to make a living. 150,000 for-hire drivers work in the City. These full time drivers face serious risks daily, like life-threatening collisions, troublesome passengers, damage to their vehicles, and being falsely blamed for causing collisions.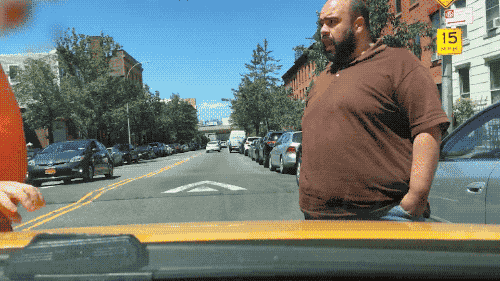 In addition, any time these drivers get hit, they may be suspended from driving for their company until they receive clearance, which is never a sure thing without evidence. Taking even a day off from driving can be a huge financial blow. And on top of this, even if they get clearance to return to work, they likely face an expensive increase in the cost of their insurance premiums. Looming in the background is the fact that many of these drivers are immigrants worried about their legal status, so any interaction with authorities or threat to their family's livelihood is a spike in blood pressure.
NEXAR — A COMPANION FOR RIDESHARE DRIVERS
But more and more of these drivers are turning to Nexar, our connected dashcam app, as a companion to help fight the issues they face. This is mostly due to a program we've set up just for professional drivers in NYC, in which drivers receive a phone with Nexar installed for a small, refundable deposit fee.
Over 1,000 professional drivers have enrolled in our program so far, and thousands of additional drivers have downloaded Nexar to their private devices independently. Together, all of Nexar's professional users in New York City drive 300,000 miles every week, with 25,000 hours of travel weekly. This amounts to capturing more than 10,000 road incidents on Nexar's dashcam each week.
We set up the program because we figured that Nexar could keep professional drivers safe from dangers and provide evidence in case of an incident that would otherwise threaten them legally and financially.
So we went out into NYC and asked drivers about their experiences with Nexar and our professional driver program.
In each of our interviews, professional drivers reported that Nexar is an indispensable tool for alleviating the pain of professional driving, for 3 reasons: Nexar provides evidence in case of a collision or troublesome passenger, it alleviates safety concerns, and it delivers both of these things with the support of our team.
THE IMPORTANCE OF A SMART ASSISTANT
"It used to be that when you hit a bicyclist, it didn't matter if it was your fault or his fault, it's always been your [the driver's] fault," explained Mohammad Abbasi, a professional driver for Via, in one of our interviews. "Now I feel much more comfortable while using Nexar because there's visual proof".
He and other drivers reported that having Nexar was like having someone on their side, in case of an incident, who could vouch for their innocence. That's because Nexar can record video footage both inside and outside of a vehicle with its smart dashcam feature. Sanchez, whose car was kicked during a violent encounter, was "able to chase the person down, hailed over a police car, showed them the Nexar [dashcam] footage, and they arrested the individual." He's now going through the process of getting money for the damages, using the data collected by Nexar as evidence.
Recording inside the vehicle is especially important for drivers like Cohen who sometimes pick up sketchy characters. "When I have those trouble kids? I tap this screen" to start recording inside her vehicle, she told us, "and they behave! They're good," Cohen said of her passengers.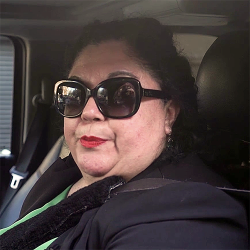 When an incident occurs, Nexar senses it and automatically uploads a short high-definition video to the cloud for later reference. And if the collision happens out of sight of the phone's camera — for example, getting T-boned from the side — Nexar uses the phone's sensors to 'feel' the impact from all directions. If an incident like this happens, our team will produce a free Nexar "Collision Reconstruction Report" with graphs of the sensor data, maps, and timelines to be used in a driver's insurance claim process.
Eves says that during both of his collisions with city vehicles, Nexar captured "the entire incident on camera." He requested a Collision Reconstruction Report on each of the collisions. "I got the analysis that showed the time, location, speed, G-force of the collisions, to go to the city and ask for compensation for my vehicle."
"I don't feel comfortable driving without Nexar anymore." Mohammad Abbasi, Rideshare Driver, NYC
In addition to providing evidence, drivers told us how Nexar makes them feel safer. "One of the cool features I like about it, when I'm driving it tells me there's a car that's stopped ahead. It gives me the warnings," noted Sanchez. Nexar's forward collision warning system warns you just in time if a vehicle ahead slams on the breaks.
THE PROGRAM
Our professional driver program is still open for enrollment. This means that for a small monthly fee, drivers get an iPhone with Nexar pre-installed, and a mount that we designed to be used specifically for Nexar, with the agreement that the iPhone be returned in good condition. The program is open to drivers from all companies: Uber, Lyft, Juno, Via, and Gett, as well as traditional bases in New York City.
Drivers in our program sometimes receive discounts on their insurance premiums, so we recommend that drivers talk to their auto insurance provider to see if they qualify for that.
Our goal is to build a community of professional drivers who are connected and protected, and we're off to a great start. If you're a professional driver in New York, or know somebody who is, Nexar can help shield you from many of the common issues you're likely to face. Please get in touch with us if you'd like to enroll in the program. And even if you're not a professional driver, you can download Nexar today for free for iPhone and Android and order a mount here.
Drive safely!