< Back
Nexar-powered Scosche cameras are now on sale at Walmart & Costco
When people pair a smart Nexar dash cam with the Nexar app, they join our connected network, where every vehicle is learning in real time about its surroundings thanks to other vehicles around it. Hard brakes, collisions, oncoming traffic — it's a virtuous circle of information sharing.
Over the past few years, we've been selling Nexar cameras on our website, on Amazon, and in select locations around US cities. Our strong growth has created a significant network in over 1,000 US cities.
But our ambition has always been to get our brand into big box retailers.
Enter Scosche.
Roger and Scotia Alves started the family business 40 years ago, and built an amazing company: Scosche employs more than 200 workers in the US and delivers more than 4,000 consumer technology products, from powersports to car audio. Scosche offers its products in all of the largest retail stores globally, including Costco, Best Buy, and Apple.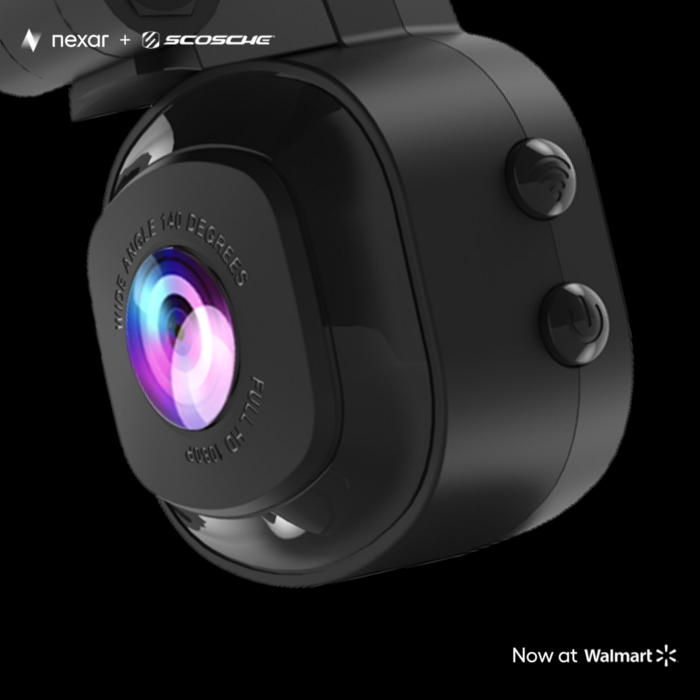 Scosche's unique design, quality manufacturing and wide distribution channels make it the perfect partner for Nexar. Nexar brings the software and network, and Scosche brings the hardware know-how and expertise.
Together, we are introducing a highly competitive smart, connected line of Scosche dash cameras, Powered by Nexar. Launched in CES 2020, this line of award-winning cameras offers the best of both worlds.
Last week, Walmart rolled out the Scosche NEXC1 in 3,910 of its retail stores nationwide. This is a great milestone for both companies — for Nexar, we are both expanding the choices consumers have and offering access to our safe-driving network in the biggest stores in America, for Scosche, this establishes the brand as a leading dash camera manufacturer.
Costco is beginning its rollout this month and many more are in the pipeline. And in the coming months, more national and international retailers will begin to distribute Scosche Powered by Nexar dash cameras.
We are truly excited & thankful to be taking this next step in growing our network with such great partners.