< Back
Work Hard and Play Hard in Tel Aviv: Announcing our Relocation Program
Here's the deal. If you're into startups, you should come to Tel Aviv. It's that simple. Perhaps you're in SF, or NYC, or Boulder or London. They're all fine choices and there are some cool companies there, but there's nothing like Tel Aviv right now. The combination of amazing quality of life, great concentration of talent, and most importantly, life missions that actually matter — real attempts to change the world for the better, and not just become rich — that's where Tel Aviv excels.
When was the last time you worked at a company that challenged you to make the world a better place? A company that gave you more than just a paycheck, but also the opportunity to grow, learn, and explore?
Nexar is a growing company that envisions a world free of car collisions. We are a 50 people, three year old company. We just raised a $30M series B and are growing quickly. We are the first in the world to deploy a commercial vehicle to vehicle network (yes, that's cars talking to one another), the first to deploy a commercial grade AI-powered safety technology in a smartphone, and we literally have a slack channel called #collisions-prevented, where we can see every day, well, car collisions we helped prevent. Doing what we do is not easy. It's challenging and immensely rewarding, and so, in an effort to recruit top talent, we're opening a relocation program for people who want to join us in beautiful Tel Aviv, Israel for a year or more.
In the last two years we've seen a lot of success helping some of our best and brightest relocate to Tel Aviv and join our ranks, and so, we decided we should create a formal relocation program, to make it a no-brainer for you to join us here in Tel Aviv.
We're looking for people with 5 or more years of experience, who are ready to relocate for a year or more. Currently we're hiring for:
Senior Android/iOS Engineers
Senior Algorithmic/C++ Developers
Senior Product Designers
Our relocation package includes the following benefits:
Up to $20K relocation bonus
Yearly roundtrip flight home
Apartment hunting assistance
Housing for your first six weeks in Tel Aviv
School & community matching assistance
Paid cell phone
Hebrew tutor (if you're interested — Nexar is an English speaking company)
Help from an accountant who understands US/Israel tax law
Why Nexar?
There are a lot of reasons to join Nexar:
Tech that matters: Our mission is to save lives and eliminate car collisions, and we're making great strides towards accomplishing that. There aren't many software companies where you write code that can save lives on a global scale.
Ambitious, bleeding-edge tech: We're often presented with genuine engineering challenges (mobile, AI, distributed systems) that few, if any, have tackled before.
Autonomy and impact: Engineers at Nexar are expected to take initiative, apply their skills to build, test, deploy and maintain a feature/system across the stack. We each have our strengths, but no part is off-limits. Features go from inception to production fast, and velocity is increasing.
We're growing quickly: We have over 100 million miles driven across 160 countries with Nexar. Over 10% of NYC ride sharing drivers use our app. We have a huge opportunity in front of us and we need your help getting there.
Why Tel Aviv?
Many of Nexar's American employees fell in love with Tel Aviv on a Birthright program, or while visiting their Israeli cousins on vacation. They moved to Tel Aviv and never looked back. Here's why:
Beach & Weather
With over 300 days of sun a year and miles of sandy beaches, you're more likely than not to spot Tel Avivis heading to work in shorts and a tank top. You'll find yourself spending leisurely summer days with friends on the beach — that is, if the sound of matkot doesn't drive you completely insane first.
Culture & Food
Tel Aviv is an incredibly diverse city that mixes Middle East with Europe. Israelis have roots in Morocco, Iraq, Turkey, Poland, Russia, France, Syria, Brooklyn, etc. — and the food reflects that. From delicious street food like shawarma, falafel, and hummus, to fine dining and fusions, Tel Aviv's food culture is off the hook. There are also plenty of American restaurants and burger joints, so you won't really miss American cuisine.
Cost of living
Compared to SF and NYC, Tel Aviv is pretty affordable. We'll make sure of it with the benefits included in our relocation package.
Learning Hebrew
Although Nexar is an English speaking office we encourage you to study Hebrew to better understand Israel's culture. Hebrew is an ancient language brought back to life in an age of technology, which makes it incredibly interesting and dynamic. Like the local people, the Hebrew language is spicy as hell, and soon you'll be mixing in tons of Hebrew slang, even when you go home to the USA — much to your family's confusion. If you don't speak Hebrew, "hakol beseder" ("it's all good"), because pretty much everyone in Israel speaks English.
Nightlife & Parties
Tel Aviv is famous for its party scene. Purim is like Jewish Halloween. Gay pride attracts hundreds of thousands of people each June. Midburn, Israel's version of Burning Man, is a 2 hour drive into the desert. Hundreds of bars and clubs dot the streets of Tel Aviv, which some call "the city that never sleeps." Whatever floats your boat, you'll find it in Tel Aviv.
Israel & beyond at your fingertips
From the forested Israeli north, to the arid deserts of the south, Israel has a lot of gorgeous terrain to offer. Tel Avivis will often spend their weekends hiking, traveling to cities like Jerusalem and Haifa, floating in the Dead Sea, or even crossing the border to Jordan. Israel stands at the crossroads of Africa, Europe, and Asia, so the world is really a quick flight away.
Meet Some of Nexar's Expats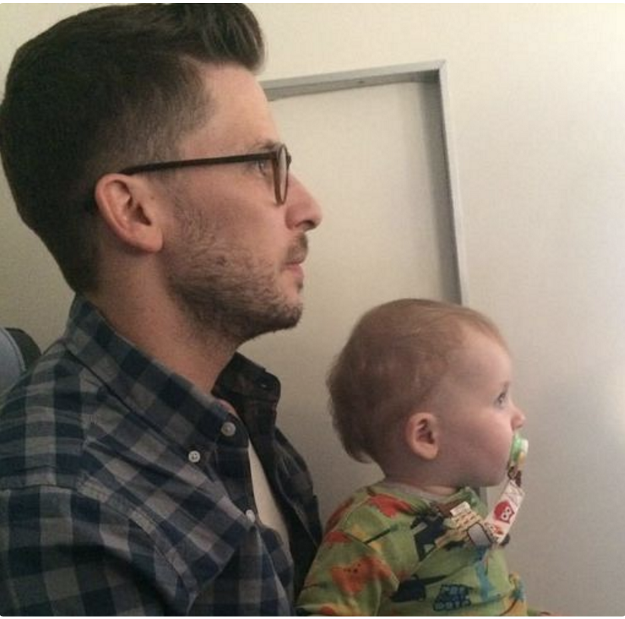 Elan
Director of Business Development. Moved to Israel from NY, 8 years ago.
Why did you decide to join Nexar?
I really believe in democratizing safety, it shouldn't be that only people that can afford the newest safest vehicles deserve to be safe on the roads. Two deaths every minute from car crashes is simply not acceptable and we shouldn't convince ourselves into thinking it's ok.
Any advice for people thinking about coming over?
With the visa, flights, and initial rent covered there's no reason not to.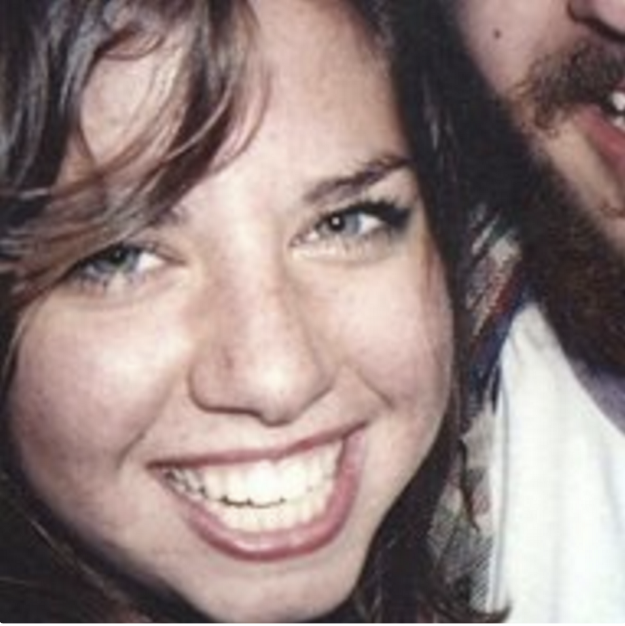 Rachel
Product Designer. Moved to Tel Aviv a year ago from SF.
Why'd you decide to move to Israel?
I moved to Israel from San Francisco because I found that in Silicon Valley every company and product looks the same and works the same. I was bored and burnt out, looking to travel without sacrificing my career. Israel's tech scene, art scene and overall cultures was an easy choice. Also, lol Trump.
Why Nexar?
I joined Nexar because it's a community of people who actually want to make a difference. It was hard to find meaningful work that also works with cutting edge technology. It's not a marketing campaign, it's really a dedication to safer roads and better experiences.
Nexar believes that investing in personal growth makes a stronger team. As a designer, as someone in start up culture, and as someone in a new foreign country I'm encouraged to learn and explore as an employee and a person.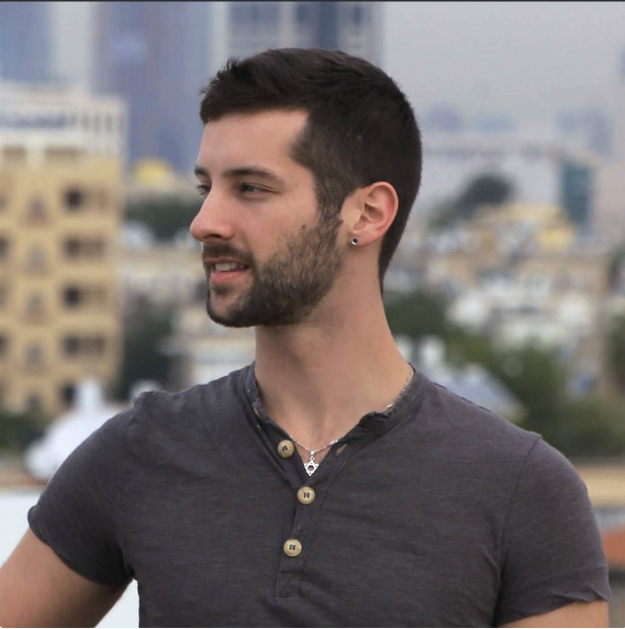 Micha
Content Writer. Moved to Tel Aviv from Seattle 4 years ago.
Why did you move to Israel?
I fell in love with Tel Aviv's food, language, and people. This city has forced me to burst through my American bubble and has helped me mature in ways that my other American friends haven't. Plus, I love to travel, and traveling from Israel to Africa, Asia, and Europe is so much easier than from the USA.
Why did you join Nexar?
The people working at Nexar are super bright and challenge me to stay on my toes. And the mission of helping people avoid crashes is actually fulfilling.
Why is it a good idea?
When was the last time you were offered money to hang out on the beach and save people's lives from car crashes? You owe it to yourself to apply. Hope to meet you soon!
FAQ
Do I need to be Jewish to apply?
No, everyone is welcome. Both Tel Aviv and Nexar have a strong multinational culture.
What if I want to stay more than a year?
That's great! If you decide you want to stay longer you should read up about Aliya and the benefits that you could receive from the government.
JOIN US!
You can view our career openings here. If you have any questions about working at Nexar or life as an expat feel free to email us at followthesun@getnexar.com.
JOIN The Movement
We think this program should grow beyond Nexar and apply to many more Israeli startups. If you're an Israeli startup and want to take part in this initiative, email me at eran@getnexar.com.
Thanks to Amit Klein.